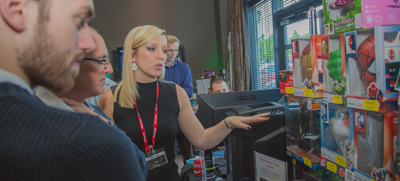 Our Open Day is many things. Depending on when you come during the day and what you choose to see and do there are many experiences to be had.
It's an exhibition of vendors and products. It's a programme of workshops and training. It's an Awards ceremony and celebration. It's an evening of fun entertainment. It's a day full of new ideas for your business. It's a chance to make new friends or catch up with old. It's many other things too...
Whichever of these things interests you the gallery is here to remind you of the day or help you experience what it would be like if you came along. Take a look and get a flavour of why our Open Day is so different from anything you'll have experienced before. Choose from the menu opposite to see the different galleries.