For the first time, we invited representatives from a host of business advice services to present workshops at the Open Day - all tailored to provide invaluable information to independent resellers. Hugely popular, the presentations gave advice and highlighted opportunities to help attendees' businesses.
To download the presentation for each workshop, click the 'download presentation' button. To view the video for each presentation, click the video images down the left-hand side.
Please note: only Open Day attendees are able to download presentations and watch each video in its entirety - this is determined by your account number so please make sure you're signed in. If you did not attend, you can only watch a limited amount of each presentation, sorry.
---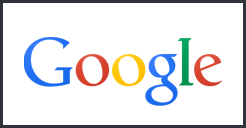 Google
Google's only IT event this year! They presented information on how independent resellers can use Google to gain footfall and more business from local people. They also ran an on-stand website surgery for individual resellers and gave out £75 of AdWords vouchers to attendees to use on their first AdWords campaign!

---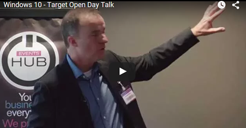 Windows 10
It's the first ubiquitous operating system promising to cover desktops, laptops,tablets & mobile devices with a single user experience. It'll even detect the type of device you're using and adapt itself accordingly. But that's just the start of it...
2015 saw the launch of Microsoft's best ever operating system, and it's packed with new features: a new Siri-defying personal assistant,Cortana; it's 'goodbye Internet Explorer, hello Edge' as a new, smart browser is launched; plus, of course, there's the free upgrades. This workshop gave the lowdown on these, and many more, new features, and see how businesses can benefit from this world-class upgrade.

---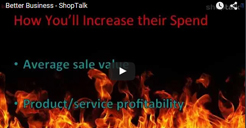 ACAS
ACAS is celebrating 40 years of working with businesses to improve workplace relations. In that 40 years they've worked with literally thousands of employers and their teams - resolving conflict, building positive relationships and helping develop successful businesses.
They were in the exhibition to talk with attendees about questions of law and to demonstrate their free services set up to help employers and to discuss training needs if that was your priority

---
GfK
GfK conducts market research and makes big data meaningful. They do this by collecting information on consumer choices – understanding what's selling when and where - and experiences – consumer's attitudes, perceptions and buying behaviours. The result: fantastic insights into what's about to trend, what already is and what's going out of fashion.
They joined us at the Open Day to share their insights into consumer electronics and IT. They were also on-stand for one-to-one discussions on specific areas of technology and market trends - particularly useful in the run-up to the busy Christmas period.

---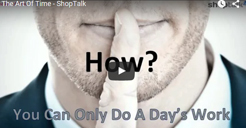 Mobile Business
It was one of the most popular workshops of the Open Day - presented by one of our own customers, Paul Bailey of Diamond Media, he discussed the ins-and-outs of offering mobile device repairs and servicing.
The session covered everything from how and why he got into doing mobile phone repairs to some of the inside tricks in doing them. Attendees learnt the truth about 'budget' screens, key tips on handling customers, about tools and equipment

---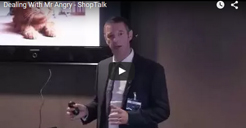 Synergy
Synergy are professionl cost management specialists with clients throughout the UK. They provide experience and expertise in procurement, strategic negotiation & sustainable supply chain management.
Having worked with a broad range of organisations across many sectors, their Open Day sessions were designed specifically for Target customers and gave quick, easily-implemented tips for saving costs in their businesses.

---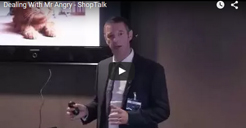 The Pensions Regulator
As regulator of work-based pension schemes in the UK, The Pensions Regulator works with trustees, employers, pensions specialists & business advisers to give guidance on compliance.
They were available on-stand to answer specific questions from attendees and their presenter, Bryan McDaniel, gave information on autoenrolment and what it means to attendees businesses.

---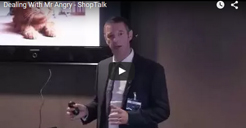 Microsoft Refurbisher Programme
An annual favourite, this year's Refurbisher Programme session was presented by one of Target's account managers, Rico, who has a number of Microsoft Registered Refurbishers as customers.
As well as the legalities and pitfalls of the programme, the session discussed the benefits of selling refurbished devices with the correct Windows version preinstalled and what margin resellers can expect to make.